Last week, I was in Las Vegas to attend an international convention.
During the free time, I went to see the « Michael Jackson One show » by the « Cirque du Soleil », and it turned out to be the most extraordinary entertainment moments I ever lived in my life.
The show brought me twice into tears by creating feelings of joy and absolute beauty in my heart and soul.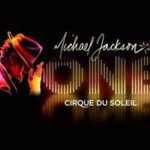 Several days after the show, these feelings were still very vivid in me, and I found in the Facebook page of the show more than thirteen thousands « five stars » comments, out of about 15,000 comments!
Of course, I encourage you to go and see the show when you will be in Las Vegas…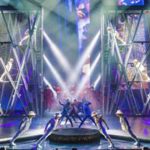 But here is the point I wanted to make : when I came back home and started to share my enthousiasm about this incredible experience, I realized that the creators of the show had operated at a level of excellence in all areas – imagination, visualisation, realization, execution – which means to me that they were able to work in direct and permanent contact with their source of inspiration, the Universal mind…Just like a few other great inspired artists such as Mozart, Beethoven, Michelangelo, Van Gogh, etc…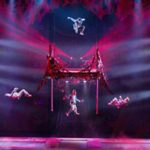 I then asked myself how some human beings are capable of such perfection, literally as they have the « Divine Touch. »
I found an answer that could be a great hope for all of us, who are practicing the MKMMA experience.
It could be that all these great people have found their unique gift early in life (this is at least verified for Mozart!), then applied an very strict discipline throughout their life to develop and express this unique gift at the highest of their human abilities.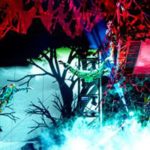 So, if the following statement is true, we have from now a perfect vision of what our life path could be:
«The mission in life is to find our unique gift, and the purpose of life is to give it away. »
Do you think this is something everyone of us could reasonably embrace ? Yes ? 
Ok, then let's go do it!